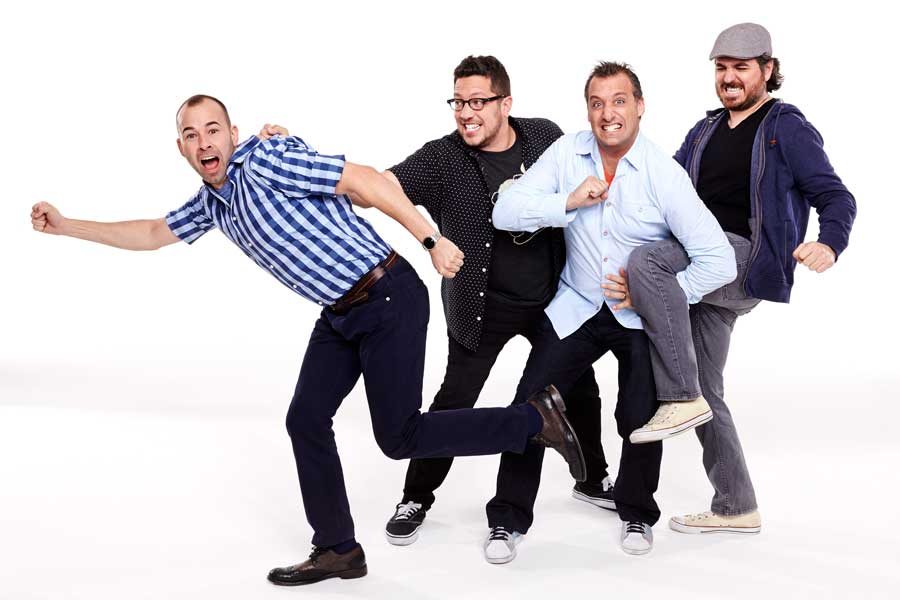 The Tenderloins, stars of truTV's Impractical Jokers, is the first act to be announced for the 2017 Jackson County Fair. The Tenderloins will perform on the Fair's opening night, Sunday, August 6th, 2017 at 8:00pm.
The Tenderloins are the creators, executive producers, writers and stars of truTV's hit television series, Impractical Jokers. About to enter its 6th season, the Impractical Jokers follows the four members of the Tenderloins as they persuade one another into doing public pranks while being filmed by hidden cameras. With each new season, the show continues to take dares to outrageous levels with new over-the-top hijinks. After years of performing live improv and sketch comedy shows across the country, The Tenderloins crossed over to the web, garnering millions of views for their sketches, eventually creating the runaway success Impractical Jokers for truTV.
The Tenderloins entertain audiences with a mix of stand-up, never-before-seen hidden camera videos, stories and insight from their comedic journey and much more.
Tickets go on sale on Saturday, February 25th at 9:00 a.m. Tickets can be purchased at the Jackson County Fair Box Office, etix.com or can be charged by calling (800) 517-3849 or (517) 788-4405.